3d Printing in Coimbatore
Simplified with Precious3D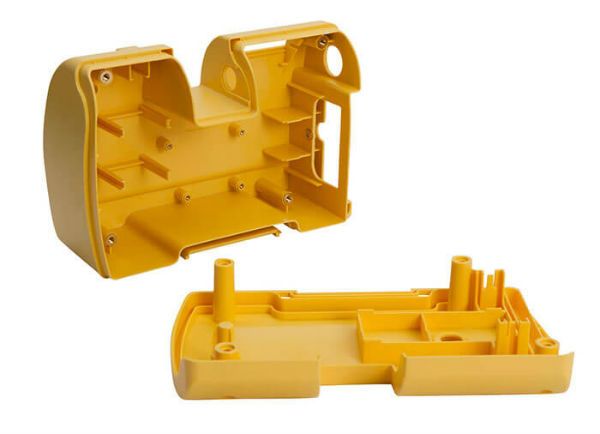 All critical 3D printing tolerances achieved
No compromise in Surface Finish in 3D printing
Functional 3D printed parts delivered in Coimbatore
Highly accurate 3D printed parts for fitment
We provide 3D printing in Coimbatore.
We are a one stop shop for your product prototyping and manufacturing requirements.
Now get all 3D printing in Coimbatore
with wide variety of materials and processes
We help you with many 3D printing services in Coimbatore. We 3D print in a variety of materials and different processes like 3D printed trophy, injection molding Coimbatore, 3D printed scale model, 3D printed product enclosure etc. We first access your product development requirements and make it using the best method and material for your application under deadline.
What we can help you achieve
Product prototypes | Product showcase models | Product manufacturing
No Minimum Order Requirement!
Precious 3D has indeed proved itself precious by entrusting no minimum order quantity (MOQ) to its customers which means that you can get your parts printed anywhere between 1-2000 qty . We build prototypes within 1 or 2 days after getting the design resulting in faster delivery and also making prototypes without using molds thereby reducing cost and increasing efficiency.
Our 3D Printing In Coimbatore
3D Scanning Services In Coimbatore
Our state-of-art scanning services enable us to reverse engineer any part with high detail. We have 3 different types of scanners and can undertake scanning activity size right from a coin to a tank.
3D CAD Design Services in Coimbatore 
Our CAD design service in Coimbatore caters to designing prototypes for IOT of IOT devices which is compatible with 3D printing and manufacturing. We have made more than 30 design for devices.
3D Printing Services in Coimbatore
We are the best 3D printing company in Coimbatore which provides high surface finish and high industrial strengthened parts. Make parts using different material types all in one place.
Vacuum Casting Services in Coimbatore
Our Vacuum Casting Services in Coimbatore can make rubber parts with different hardness, super strong prototypes in ABS, Nylon Glass, Delrin, PP, transparent parts resembling injection molded parts.
Injection Molding Services in Coimbatore
Our Injection Molding in Coimbatore specializes in making complex injection molds and we are known for our fast quoting and fast delivery. We are the specialists in ABS, Nylon, Nylon GF, PP materials.
3D Sculpting Services in Coimbatore
We do 3D sculpting services for making organic designs like statues, figurines, art pieces, complex enclosures. We have expert digital sculptors who have done international projects as well.
Our 3D printing materials
Confused as to which material is best for you ?
No problem, just give us a call and we can help you out
Our Prototyping – Manufacturing Process Flow
We sign an NDA first if required to make sure your design is confidential
You send the files to us for developing a prototype or we design from scratch
We manufacture the prototype using 3D printing as per your need and ship to you
Prototype approved ? We then make the parts in bulk quantity
Industries we serve using 3D printing in Coimbatore
Medical / Electronic Devices
We design, prototype and manufacture device enclosures and parts in plastic and rubber
Automotive Parts/Models
Jigs and fixtures , Scale models , Component prototypes
Industrial/Consumer Equipment manufacturers
Prototype , manufacturing of components and making miniature models
We don't like to brag, but we're changing the game
"I had a enclosure printed. A very good experience in terms of quality, timeliness, and customer service. Very knowledgeable about materials and also helped in selecting the right colors. I received a prompt response for all of my queries. This was my first time 3D printing, and these guys did a great job! I highly recommend Precious3D."

Akash

Product Designer
"If Prototyping with great quality, perfect time commitment, amazing service is your goal I would suggest one to get work done here. I got my patented product printed and got amazing output from them. Would highly recommend one to get service from this place."

Anith

Entrepreneur
"I had a good experience with them,they managed to deliver on short notice ,the parts were ready on time ,despite the fact that it was a last minute order. if you have any issue with the parts they get back and help you"

Latika

Robotic Enthusiast
Industries which use our 3D printing services
Electronic/IOT
3D prints for your electronic projects and components
Automotive / Shop Floor
3D prints for your automobile parts and for using in your shop floor
Special Purpose Machines
3D printed parts for machine manufacturers
Product Designers
3D prints for making your unique designs come to life
Medical Devices
3D printed parts for manufacturing your medical devices
Event and Training Industries
3D prints to showcase product and awards
Surgeons And Radiologists
3D prints to assist your surgery and plan operations
Casting Suppliers
3D printed patterns for manufacturing your parts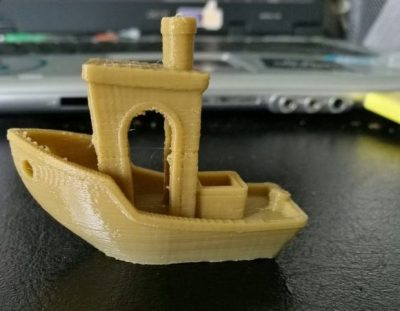 Other service providers
3D print quality is not up to the mark with several lines and layers visible in the 3D prototype. 
Advantage of Precious3D
Our unique post processing services ensure that you get your 3D printed prototype made with the best quality. Best quality that is  presentable to customers. Quality is our benchmark.