It is impossible to believe what all changes the 3d printing technology has brought to our lives. From witnessing a dress being 3d printed to pieces of beautiful jewelry being printed; the human eyes have been lucky enough to watch all the tremendous transitions happening in the printing industry. Let's wind our watches, rewind time and take the instance of say around 50 years from hence. To a time when there was not even the slightest clue that technology would someday make such a huge transformation that there would be printers out of which dresses, shoes, jewelry, etc would come out rather than just paper.

To a time when our technology was so back forward that our ancestors couldn't even imagine in the wildest of their dreams that one-day humankind would develop so much that they would produce machines which could make virtual products look like real to a very large extent. Taking into account the progress of additive manufacturing in the field of printing, we may observe that it has become one of those industries which have seen the most advancement in their field of work.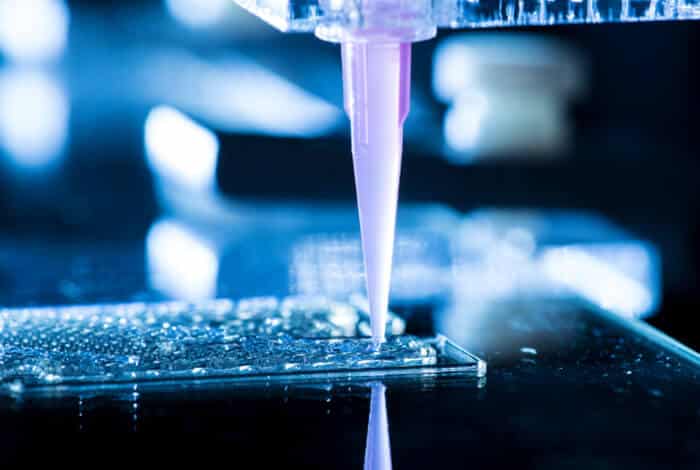 The 3d printing technology also known as additive manufacturing is a digital manufacturing process which involves the printing of three-dimensional objects using the layer by layer processing with the help of a variety of ceramics, metals, and polymers. It takes digital files and turns them into reality by creating a realistic physical part. This method of manufacturing has proved its worth by winning the trust of thousands of people with its high-quality final products.
How has this method of manufacturing proved as a game changer?
Just like the name goes 'Additive manufacturing' does not lead to the subtraction of the product material instead it involves a layering process in which the material is laid layer by layer until the desired object is obtained.
From rapid prototyping to finished products to self-replicating machines; 3d printing is the solution.
Manufacturing speed is faster than what other manufacturing industries assure.
It can produce just about anything; from a keychain to spare parts of an automobile. Anything is possible via 3d printing.
Is 3d printing technology affordable?
Additive manufacturing cuts down the cost of the product and is affordable for normal people because of the following reasons:
Labor costs
It just requires a press of a button and putting in information the customer wants. Since the whole process is almost fully automatic it cuts the labor costs meant for the product
A huge boon for the Medical Industry
It does not add to the cost of surgery which in turn brings down costs in terms of operation time, failed surgery cost and other expenses.
No added cost for complexity
Price increases with complexity in the traditional method of manufacturing. It is not the case with 3d printing, which creates an entire piece in one process, instead of creating each component before assembling.
Make it just how you want it to be
You can design your own product without any additional cost because we believe you know the best.
3d printing service have advanced so much with the passage of time that now it can print about anything; literally anything. Though it has not reached a level where it can compete with the traditional means of manufacturing but it has become capable enough to stand strong as a single industry of manufacturing. Human nature has always promoted creativeness and uniqueness; both these qualities combined together have given birth to a new and innovative print industry – The 3d printing industry. Do you want the heart-shaped or any personalized chocolates for Valentine's Day coming up? Well, 3d printing is the solution for you. The latest discovery of chocolate ink will come to your rescue. The process is similar to a chef pushing cream or custard through a spout to make a fancy design, except the machine, repeats this process over and over, and it is much more accurate.
Additive manufacturing has achieved huge heights of success and the day is not quite far when it would become difficult for the human eyes to differentiate between what is natural and what is manmade (3d printed).
Looking ahead in the future, the 3d printing technology undoubtedly is going to change the way we look at things. It is going to give a tough competition to all the other industry segments with its improvement in product quality and techniques.
Read more:
3d Printed Ship Propeller Completed In Netherlands